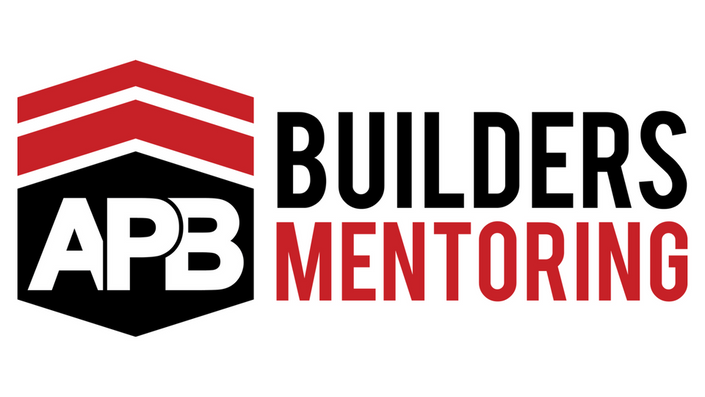 APB Builders Mentoring Portal
Monthly Mentoring & Coaching For Builders Online
The APB Builders Mentoring Program is designed for builders who are looking for very specialised and highly focussed coaching to streamline their business practice, generate high quality leads, increase profitability and have more time, using the most up to date methods on running a building company.
Here's what's included in the Program:
A Strategic Business Implementation Workshop


The Business Sales and Marketing Analysis & Review, the Strategic Business Implementation Plan (SBIP) is the group online workshop which we introduce you to the way we look at marketing, and give you an understanding of the protocols we will use to get you the results you need and want.
Once the session is finished, not only will you have crystal clear clarity about what strategies your business will need to adopt to get you where you want to go, but you will also have a road map of which strategies are going to be the most important to adopt first.
This guided session will give you the strategic direction your business will need for the next 12 to 24 months.

Monthly Builders Mentoring Group Mastermind Sessions


The group coaching gives you access to join a group of entrepreneurial and 'like-minded' builders, looking to become leaders in their communities, with highly profitable and systematised building and business processes.
These are training and development sessions which are led by APB's director of coaching.
These Masterminds will keep your business on track, keep you focused on your goals and ensure your actions are aligned with your goals so that you can achieve the results you want.
Held on the 1st Australian Tuesday of each month.

Builders Private Mentoring Coach


1 x monthly personal one-on-one accountability call with your specialist business coach for a full 45 minutes. This is so that you always have clear direction on which important next steps to be focusing and working on.

APB Members Monthly Training


Monthly Online Training with our Builders Marketing Specialist.
Access to the APB Members Portal.
Receive 1 x step-by-step action plan per month.
Monthly Meetings - Every 2nd Australian Thursday of each month.

Access To The APB Builders Mentoring Video Library, including content that covers:


To target your ideal clients
To build more trust and authority in your market
To show clear value and differentiation to clients
To deselect and disqualify the time wasters
To set up attractive sales promotions and packages
To change your website from a meaningless online sales brochure to optimised and converting lead generating website
How to Price jobs properly and profitably without scaring clients off
How to advertise using proven methods that work and save you time and money
How to use Social Media effectively to attract clients and win the projects that you want
+ Lots more.

Access To the APB Membership Portal
WIP Calculation Training & Calculator
Goal Setting Training for Builders
Time Management Training
Pricing For Profit Calculation
If you are currently struggling to generate high quality leads and you're working too many long hours without any reward then you simply can't afford not to enrol in this program.
Your Coach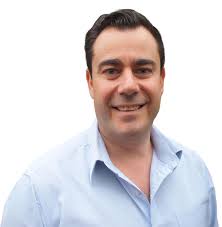 Co-founder of the Association Of Professional Builders. Alex has personally mentored builders across 3 continents helping them to turnaround their building companies and enjoy a higher standard of living than they ever dreamed possible.
Course Curriculum
Dashboard
Available in days
days after you enroll
Bonuses
Available in days
days after you enroll
Frequently Asked Questions
What if I am unhappy with the course?
We would never want you to be unhappy! If you are unsatisfied with your purchase, contact us in the first 30 days and we will give you a full refund.
Is it a lock-in contract?
This is not a lock in contract. Either you see value and results over the first few months or you are free to cancel your Mentoring Program. 30 days written notice must be given and your last month of mentoring will ensure you have clear direction on what to keep working on, and we have time to replace your 'seat' in the program. If you are planning to do the program for a few months only and then quit, we would rather you not join and begin the program at all, because you will not see anywhere near the full impact of the results and you will not be one of our many success stories. You either understand that this is a 12 to 24 month commitment or nothing at all. We are only interested in working with builders who are serious about their business, and who genuinely are committed to improving their business, and making the building experience an enjoyable one for their clients.
Will it get me results?
Yes. It's very simple, if you action and implement everything that is set out for you, ask questions if you aren't clear on things, are 'coachable' and willing to learn and improve with the Builders Mentoring Program...you will absolutely see results in your business.
Is my business too small or too big?
It's a very common question for builders who build 1-2 homes per year or smaller projects, as well as builders who do over 100 projects per year to be concerned if Mentoring is worthwhile for them. The truth is, in order to have a successful and continually improving business, you still need to have: An effective sales process. Understanding of the key metrics in running a building company. A marketing strategy to bring in the leads and be an authority. A productive yet happy team. Systems to ensure that you can grow sustainably.
My clients only go for the cheapest price, will this help me?
Absolutely. One of the first things we tackle is the myth that in the construction industry it is all about price. In the Builders Mentoring Program, you will learn how to market your company and sell with value so although price is always going to be a consideration in the clients buying decision, it won't be the only factor. In fact, most of our members and clients are often priced at or near the highest proposal, yet consistently win the bid.
What if I can't make one of the private calls or group coaching sessions?
No worries, you're busy we understand! If for whatever reason you cannot make a group call, just chill out for about 24 hours until it is uploaded into your 'recordings' tab in your system. You can then watch it whenever you do have the time again! Please take note: Clients who attend more than 90% of the live sessions outperform everyone else consistently. If you can't meet with your coach out of respect to them and other clients who could have used that time slot for a meeting, please ensure you give at least 24 hours notice to reschedule.
How do I ask questions during my program?
Great question. You have a few options. You can submit your question to be covered in the live training call with the director of coaching, or tag your coach to your question in your shared spreadsheet! OR... You can also submit your question to our 'Members Only' closed Facebook group where a coach/trainer/other clients can assist and offer the answer potentially within minutes.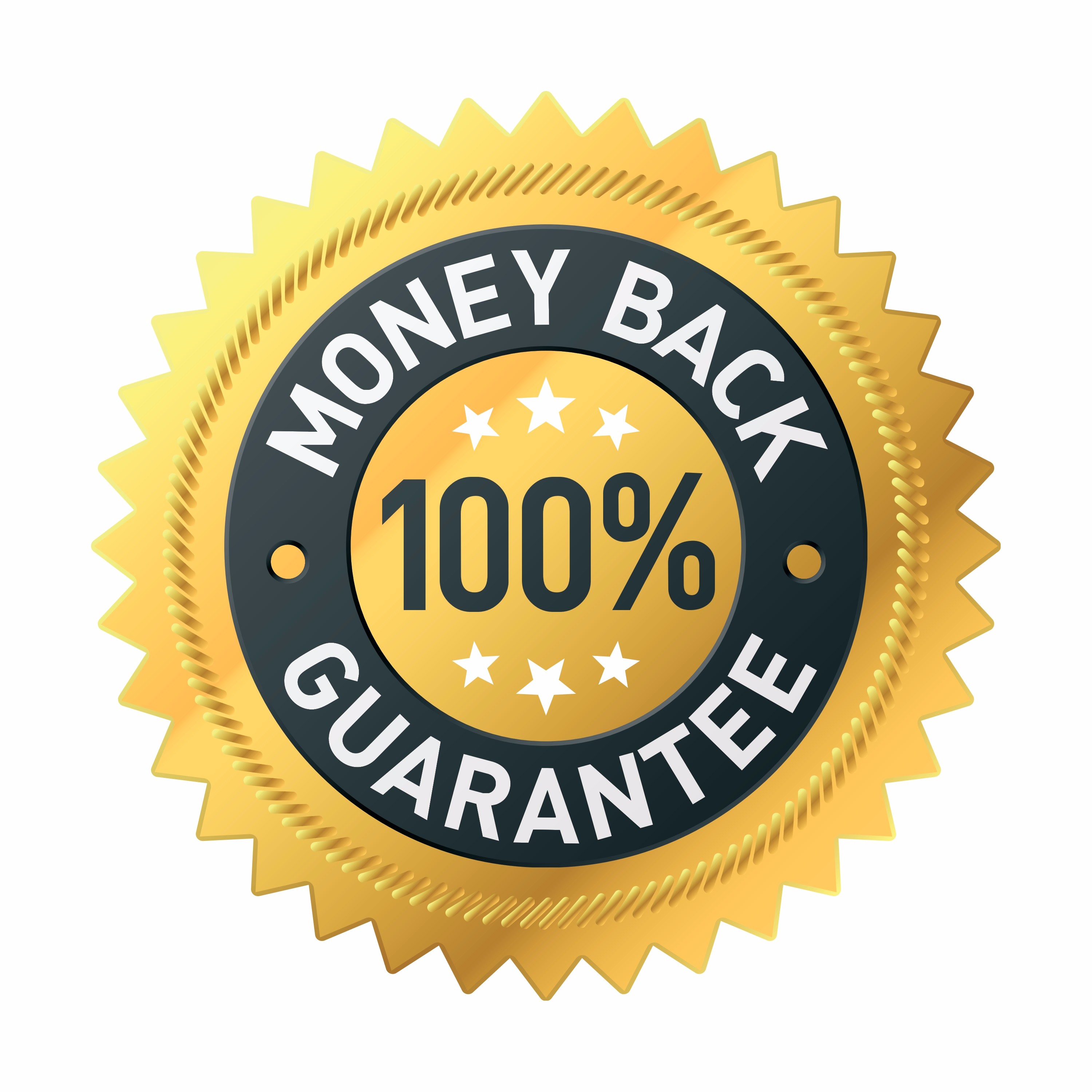 We take all the risk, so that you don't have to.
If you do not at least double the amount you have invested in the first 12 months of the program, we will either refund your fees in full or continue to work with you until you do.
*This will be done on a case-by-case basis and the final decision will be made by the Association of Professional Builders. This is valid for the first 12 months of the program only, the client must have completed the work and implemented the strategies and full attendance to all live sessions and coaching is required.